A comfy sweatshirt is a wardrobe staple. Our latest product addition, the Women's Sweatshirt, is just what your customers want to wear on chilly fall days.
A feminine sweatshirt? Is that even possible? Why yes it is! The new Women's Sweatshirt (ID 1476) has a flattering and tailored cut perfect for female-identifying bodies.
So far we've offered sweatshirts for women ranging from unisex styles to products in the premium or organic collections. With our latest product addition, we're adding an affordable sweatshirt to the mix.

Product details
Material: 80% cotton, 20% polyester
Slightly tailored cut, round neckline
Available sizes: S—XL
Available colors: Black, navy, heather gray, and crimson
Print & price details
Print area: 24.4 x 30.48 cm (front), 35.56 x 40.64 cm (back)
Print type: Digital Direct (DD) accepts pixel and vector files (recommended for the design is 4000 x 4000 Pixels; PNG)
Retail price: 39,99 € / £29.99 GBP
Design commission: 6,00 € / £5.00 GBP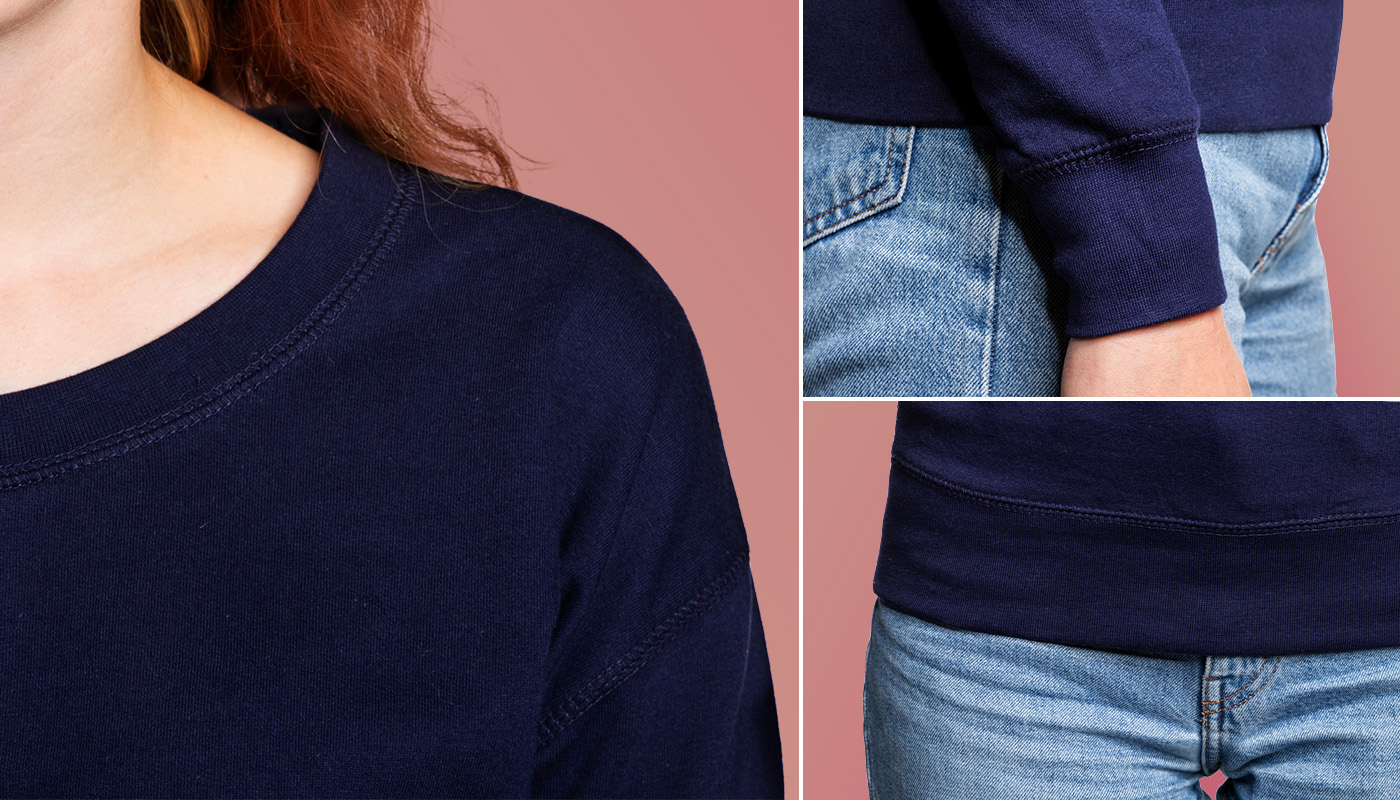 Any thoughts on our new product? What designs will you be creating? Let us know in the comments below!