Check out the products and colors customers were loving the most this time last year. Use them as inspiration for your new seasonal designs and make more sales!
We're predicting the products and colors that will be popular on the Marketplace this spring by looking to last year's best-sellers. It might still be snowy outside where you live, but warmer weather is on the horizon — and customers will be shopping for breezy T-shirts soon. The following table will help you get prepared for possible must-have products, create designs that go with them!
Top 3 best-sellers for Europe (January-March 2020)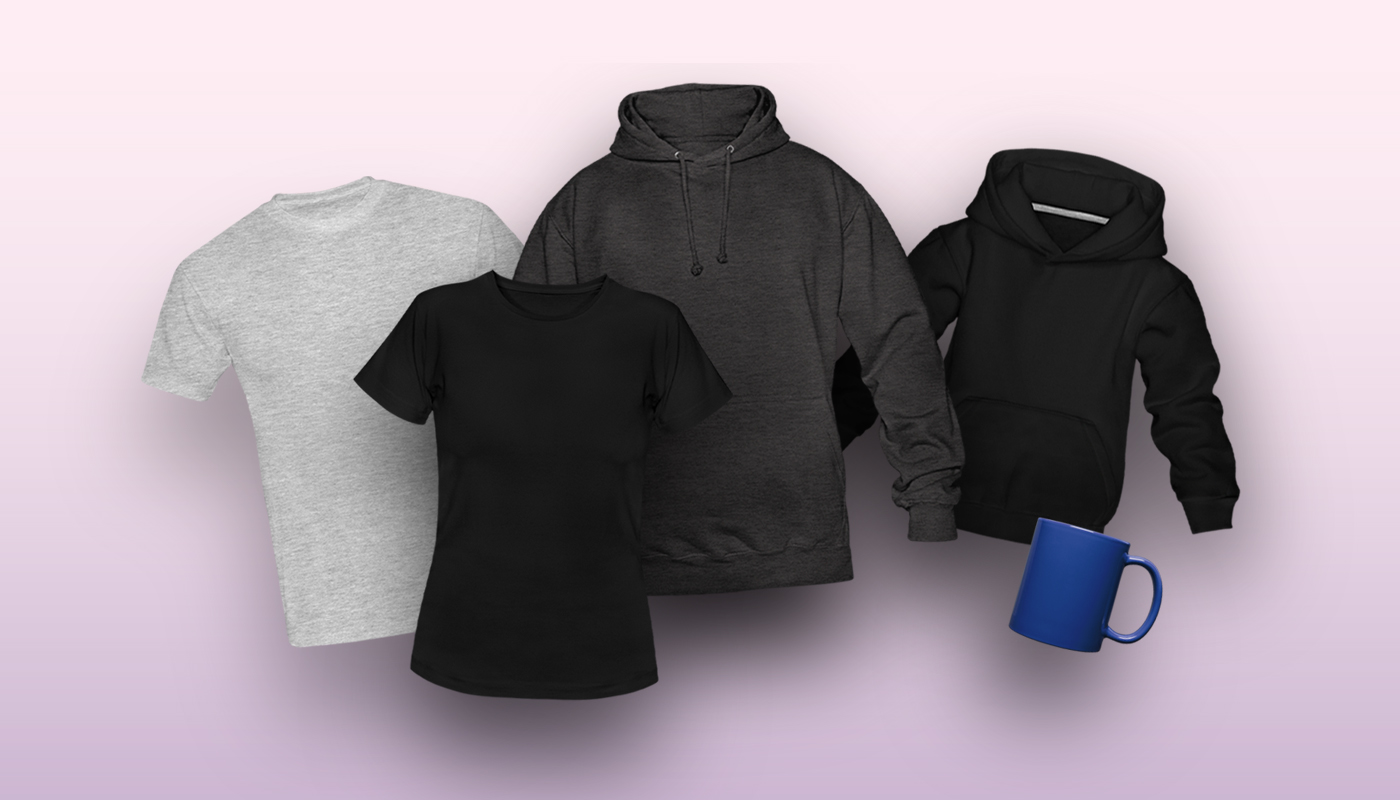 Men
Women
Unisex
Kids & Babies
Accessories
1
Men's T-Shirt (ID 6)
Women's T-Shirt (ID 631)
Unisex Hoodie (ID 1047)
Kids' Premium

Hoodie (ID 654)

Full Colour Mug (ID 949)
2
Men's Premium T-Shirt

(ID 812)

Women's Premium T-Shirt

(ID 813)

Unisex Tri-Blend T-Shirt by Bella & Canvas (ID 1212)
Kids' Premium T-Shirt (ID 814)
Snapback Cap (ID 905)
3
Men's Premium Hoodie

(ID 20)

Women's T-Shirt with rolled up sleeves

(ID 943)

Unisex Sweatshirt (ID 5)
Organic Short-sleeved Baby Bodysuit (ID 560)
Cooking Apron (ID 141)
Most popular colors
Similar to the past few years, the most popular colors for January-March 2020 were black, white and navy. In other words: Classic colors that look great on everyone. Here are the top five!
Black
White
Navy
Heather gray
Royal blue
Favorite product and color combinations
The following product/color combinations that were purchased the most should come as no surprise. Will you create designs to compliment these pairings this year?
While you're getting ready for the new season, check out our blog posts about the top search terms, our holiday calendar and design trends! As always, if you have any questions let us know in the comments below or ask away in the forum.