Move over, Teddy – here comes Tiger. Don't worry; he's tame. With or without its Santa hat, this cuddly newcomer is looking forward to showing off your wildest designs.
Give an uproarious welcome to our new plush tiger (ID 1581) and his festive friend, the Christmas tiger (ID 1583). These cuddly pals are the perfect gift for anyone who thinks Teddy is just a bit too tame. Add your cute designs and you're sure to melt some Marketplace customers' hearts this Christmas.
Both the Plush and Christmas Tigers come outfitted in their best white T-shirt – the pristine white canvas for your designs. The red Santa hat of the Christmas cat isn't printable, but it will make Tiger look right at home under the Christmas tree.


Product details
Plastic button eyes and embroidered paws
Very short soft plush
Plush tiger T-shirt in white, blue and black
Christmas tiger only with white T-shirt and red Santa hat
Size: 23 x 13 x 21 cm
Weight: 108 g
Material: 100% polyester
Brand: mbw
Print & Price
T-shirt print area (front and back): 7,1 cm x 2,7 cm
Print type: Digital Direct (DD) and flex print, pixel and vector graphics possible (recommendation at least 4.000 x 4.000 pixel, PNG)
Retail price: 19,99 € / £16.99 GBP
Commission: 3,00 € / £2.50 GBP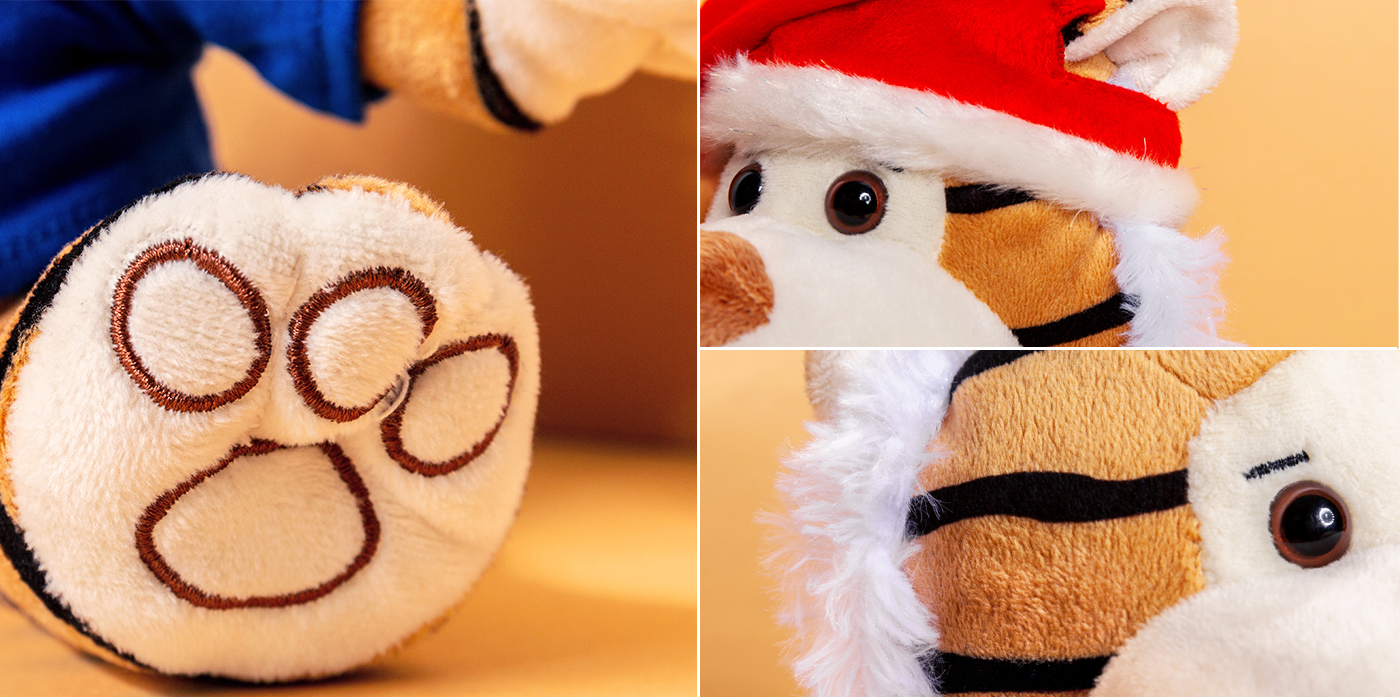 Do you have any questions about our new product? Leave a comment below.