Alexandre (aka Le Petit Calmar) is from a small Norman town in the Seine Valley in northern France. Having developed a severe infatuation with graphics at an early age, he's never looked back, and he's been creating designs of all sorts of things. 
When a friend introduced him to Illustrator and Photoshop, "Little Squid" started creating designs with depictions of people and subsequently joined Spreadshirt in 2015. Fast forward four years, and he's already got close to 900 designs to his name.
What does the "Le Petit Calamar" moniker mean to you?
I'm more of an introvert, so I'm not too fond of putting myself forward. Thanks to the Internet, Spreadshirt and social media, I can spread images through Le Petit Calmar instantaneously.
Birthday, pregnancy, sports, humour – you exploit all of these themes in an incredibly versatile way. Is it possible for you to define your target audience?
I don't think I really have a target audience. I like tackling as many different themes and topics as possible, because what I really like is creating designs. I just like realizing new design ideas all the time.



How do you reach so many people with different interests?
I think it's fun to reach out to people with different interests! Such a random approach can lead to a loss in intensity due to scattering, so maybe it's a mistake. But I never grow tired of trying something else. I also like to go for walks and take the time to observe people. If, for example, I get to see a pregnant woman, a child or a cyclist, my next creative direction will surely pick up on these themes. And as a father of two, family in general is a subject that fascinates me.
What social networks do you use to promote your designs?
Facebook is a medium I don't feel comfortable with. I think I shared my last post last year in November, so I use it relatively little. I use Pinterest and Instagram far more as these are the media that put an emphasis on images. Other than that, I know that I need to catch up with my social networks and promotions. I'm working on it, and I hope it will pay off eventually.
Google, paid advertising and the Spreadshirt Marketplace – do you know how your customers find your Showroom designs?
No, I don't really know how folks find the designs. But I was happy to discover that some of my designs have been pinned hundreds and thousands of times on Pinterest without me having anything to do with it. The majority of my sales come from the Marketplace. Promotions aren't really my strong suit, but Spreadshirt's marketing seems to be very efficient.
Do you have business cards, and do you go to fairs or other events to show your creations?
No, I don't do these things. I'm more of a stay-at-home guy who hides behind his screen instead of tail-wagging in exposition salons. I'm trying to find ways to distribute my products online, but due to the massive competition I should probably consider different ways.
What would be your piece of advice for a new Marketplace designer?
On the Marketplace, the competition is getting very tough. It's really important to have stand-out slogans or top-quality designs to be able to compete. If you don't offer anything original, chances are you won't get noticed at all and won't make any sales.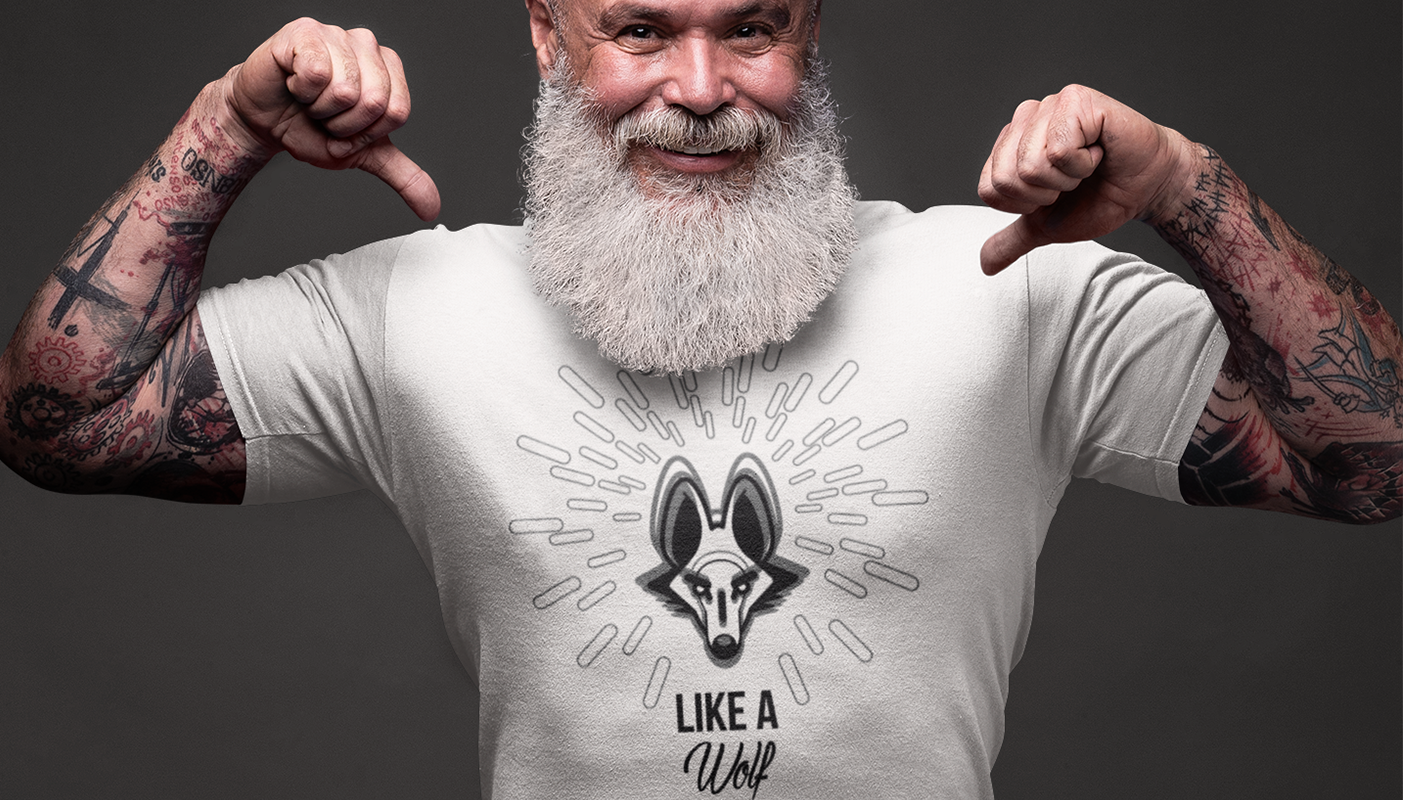 You tell your customers you'd do designs on demand for them. Do you get a lot of requests?
I've been offering my clients the opportunity to adapt my designs to their , but I haven't received many requests so far. That's a pity, because I'd love to respond to requests. I really hope this interview will motivate people to get in touch with me.
From an idea to the finished design, what are your creative steps?
Whenever I have an idea, I quickly write it down on my phone. Then I check my notes at home and start working on vector designs. I often do different versions and rework my designs until I like them. Sometimes I can linger over a design without ever getting satisfied, but mostly everything is set up rather quickly.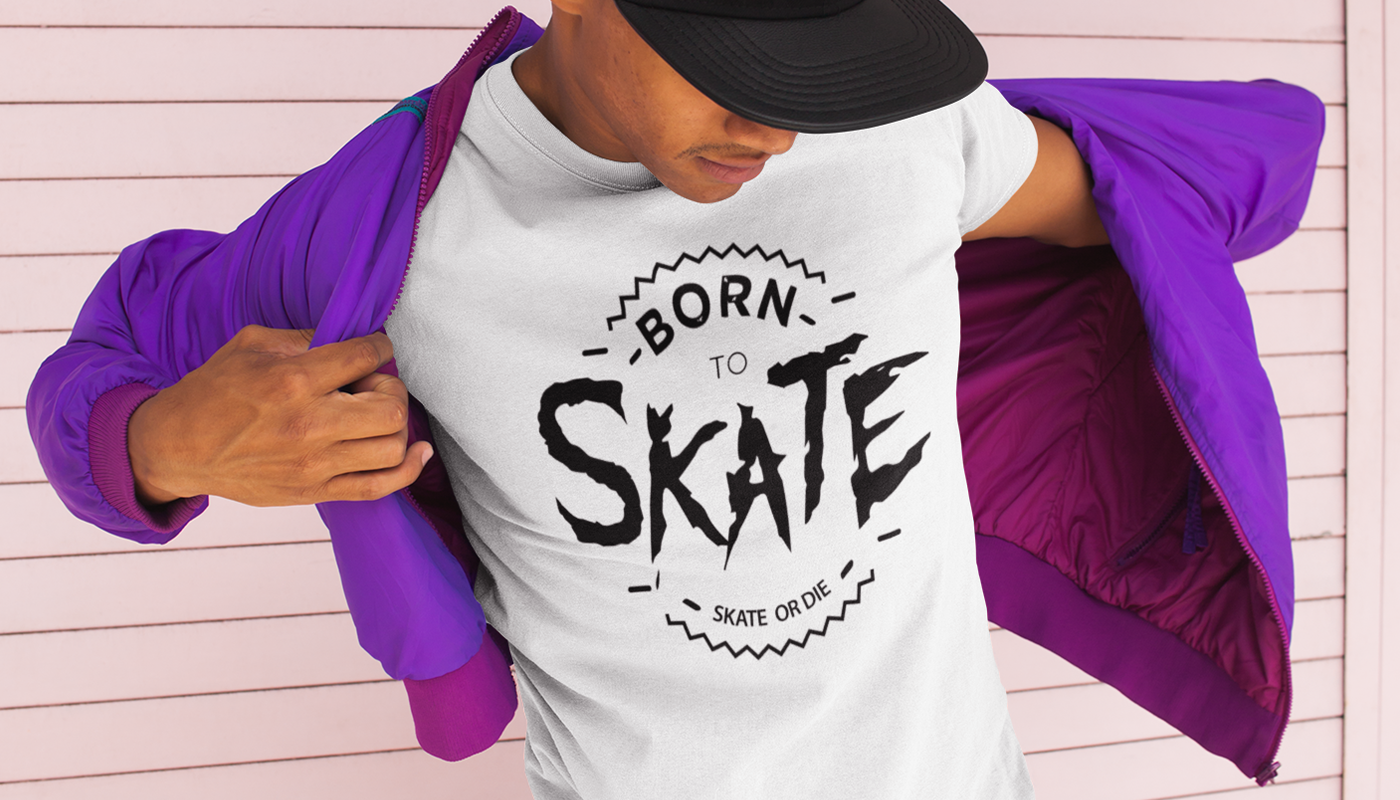 Le Petit Calamar – a nickname from school days or clever branding?
People didn't call me "little squid" at school. I'm not sure I would have appreciated it! The idea came up when I was drawing a squid while watching TV. So, I thought of "Le Petit Calamar" and I immediately took to the name. It had a nice ring to it and I liked the family-friendly connotation. If I had to come up with a new brand name, I might call it My Daily Squid or The Common Squid.
Thank you, Alexandre! You can find him on Pinterest and of course in his Showroom.