Stickers have finally arrived on our European platform! Want to learn how stickers are made? Curious to know more about the product details? We've got all your questions answered below.
You and your customers have waited long enough! Stickers (ID 1459) have finally arrived on our European platform and they'll be available on our US platform soon. Are you doing a happy dance? We sure are.

Product details
Material: 100% PVC film
Easily detachable back
Durable and temperature resistant
Easy to remove: Removes without residue
Color: White background with matte finish
Print & price details
Print area: max. 10 x 10 cm (for a square design), with the longest side up to 10 cm on non-square designs (cut-out according to the design)
Print and graphic types: Eco-Solvent accepts pixel and vector files (recommended for the design is 4000*4000 Pixels; PNG)
Not suitable for white designs
Retail price: 2,99 € (£2.69 GBP)
Design commission: 0,75 € (£0.65 GBP)
This is very important when creating a design
White design elements will not be visible, because the stickers are white. Please remember to remove any unwanted backgrounds, as this will complicate the printing process. Our printers will recognize each element in your file and cut this shape into a 10 x 10 cm square.
Read up on how to make the perfect sticker in our FAQ.
Learn how stickers are made
Have you ever wondered how stickers are made? This is your chance to find out! Take a virtual visit to our production facilities and watch stickers come to life before your very eyes.
Now that you've read all the basics, let's get started on the fun part: designing. Whether you've already made some designs for stickers or not – now's your time to shine.
First, check out our Pinterest Board for sticker inspo. Once you've got a few ideas in mind, the sky is the limit.
Create products, like magic
Already uploaded designs? Great! We've made it easier for you to add designs to our products with a new feature, the Product Wizard. With the Product Wizard you can add all of your new designs to stickers with just a few clicks. We've prepared a video so you can watch how it's done!
Do you want to sell stickers on our American platform too? This fall stickers will be available on our platforms in North America and Oceania. Keep an eye out for their arrival.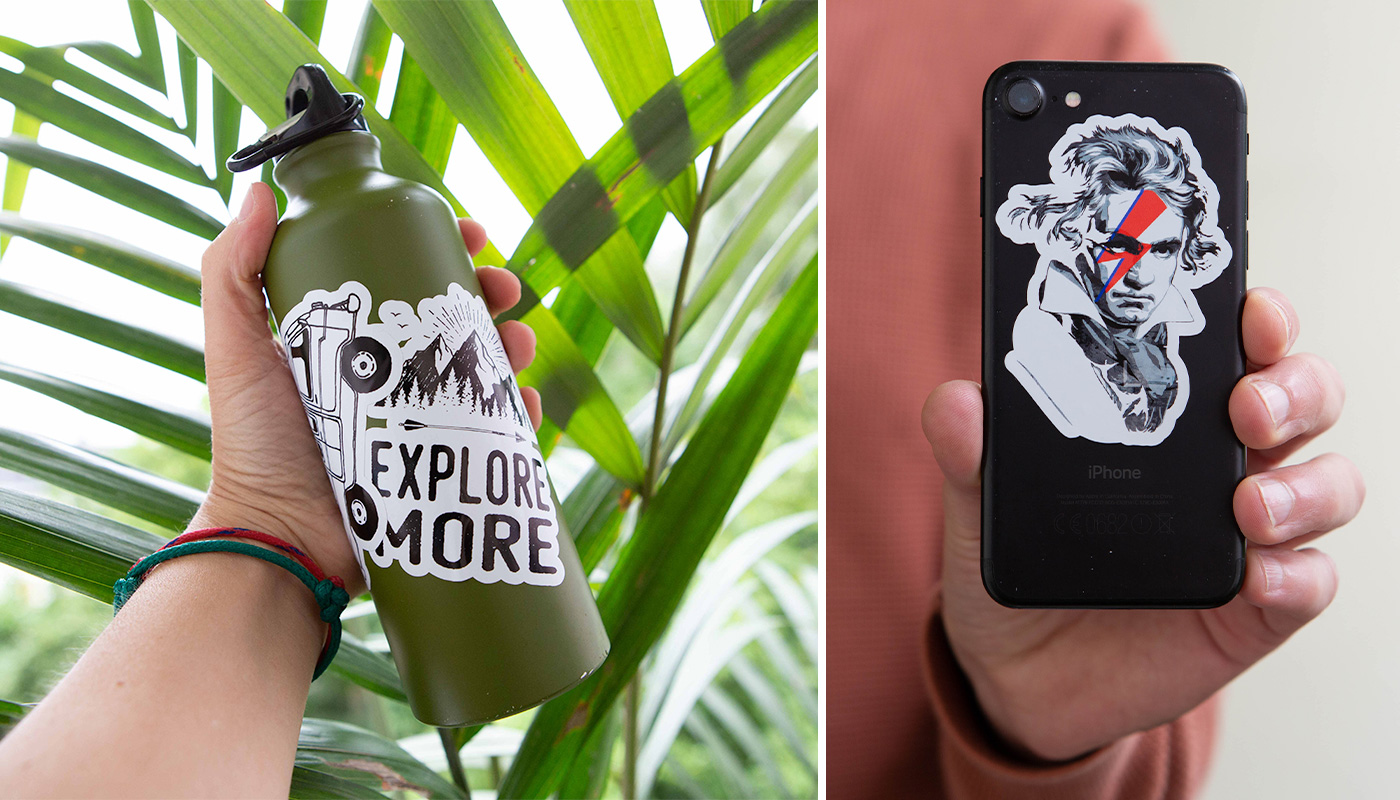 Still have questions? All good. If we haven't answered all of your questions in our FAQ, feel free to post them here in the comments or discuss with other Designers in the forum!