Our latest product addition is the Breathable T-Shirt, available in men's, women's, and kid's styles. In addition to being versatile athletic wear, this T-shirt is our very first polyprint product!
Whether your customers are into sports or the comfort of athleisure, they'll love the look, feel, and quality of this T-shirt. We recommend creating sporty designs or something funny and lighthearted for the person who wears athleisure on a daily basis.
Your designs will be printed with a polyprint method. Polyprint is kind of a big deal, because it allows us to print pixel graphics on functional athletic wear and that's something customers won't find anywhere else!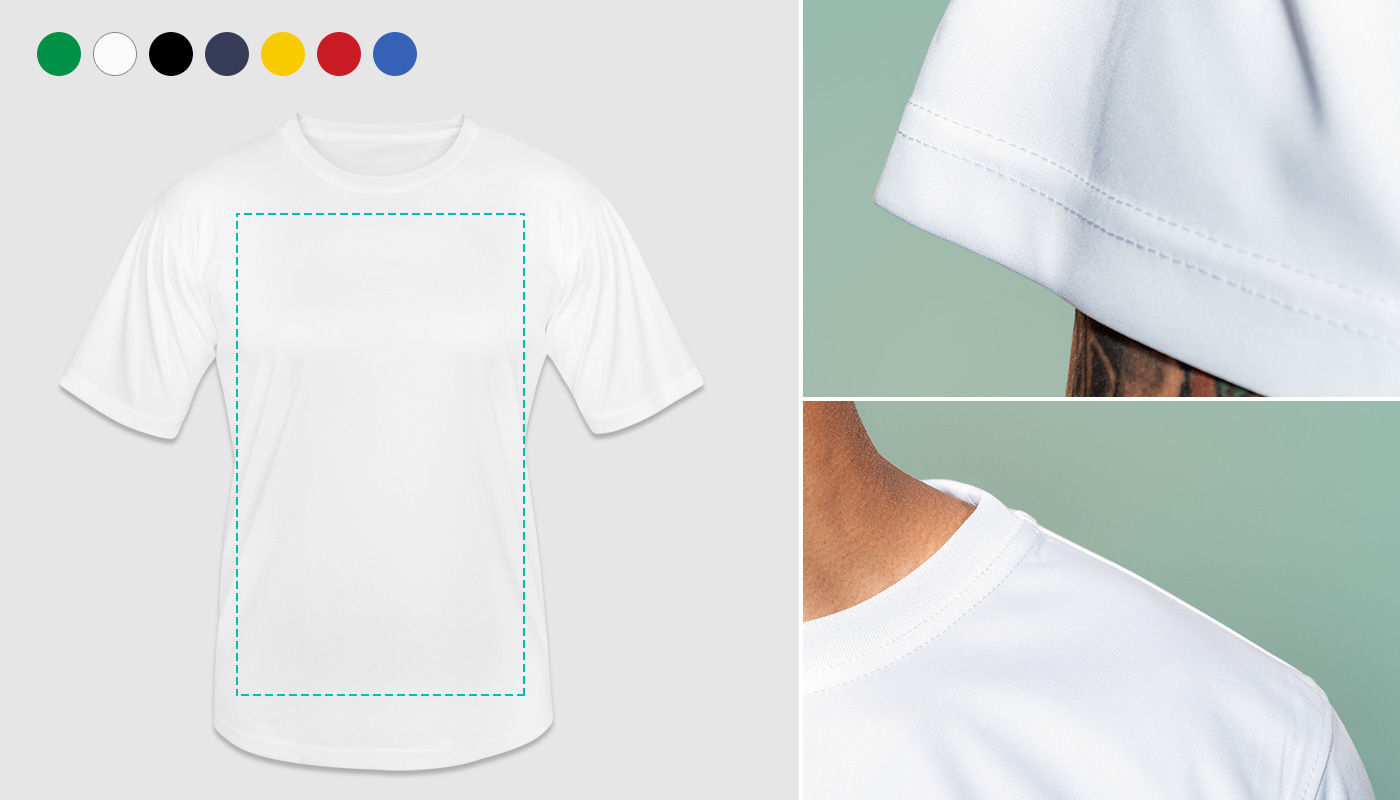 Product details
Material: 100% polyester
Breathable and quick drying fabric
Reinforced seams on neck and shoulders
Available colors in all styles: white, royal blue, black, navy blue, red, kelly green, egg yellow
Print & price details
Print area: Men´s: 32 x 53 cm front / 33 x 59 cm back // Women´s: 29 x 41 cm front / 28 x 52 cm back // Kid´s: 26 x 38 cm front / 25 x 42 cm back
Print and design type: Polyester print; accepts pixel and vector files (recommended for the design is 4000*4000 Pixels; PNG)
Retail price: Men´s & Women´s T-Shirt: 25,99 € (£22.99 GBP) / Kid´s T-Shirt: 19,99 € (£16.99 GBP)
Design commission: Men´s & Women´s T-Shirt: 4,50 € (£4.00 GBP) / Kid´s T-Shirt: 3,50 € (£3.00 GBP)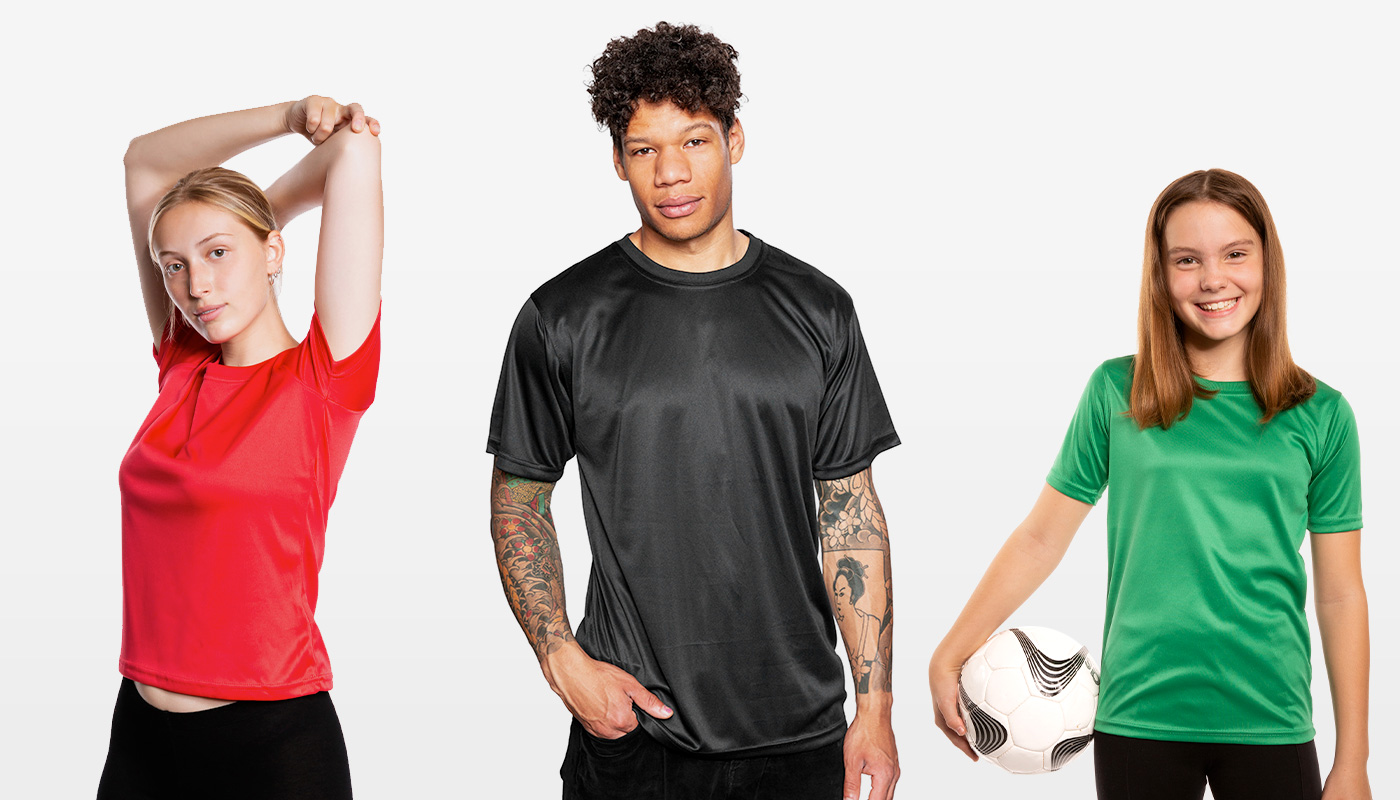 Any questions about this product? Let us know in the comments below.