Which products and colors did customers love last year between January to March? Find out to choose the right basics for your new designs.
New year, new designs, new customers. As always, we've rounded up the customer favorites from this season last year to help you decide where to feature your next designs. No surprises here: T-shirts and hoodies were the chart-toppers. When it comes to accessories, however, one product really took the lead.
Discover the product highlights, color favorites and favorite combos from the first quarter of 2021 here. We can't wait to see your first designs for 2022.
Top 3 Bestsellers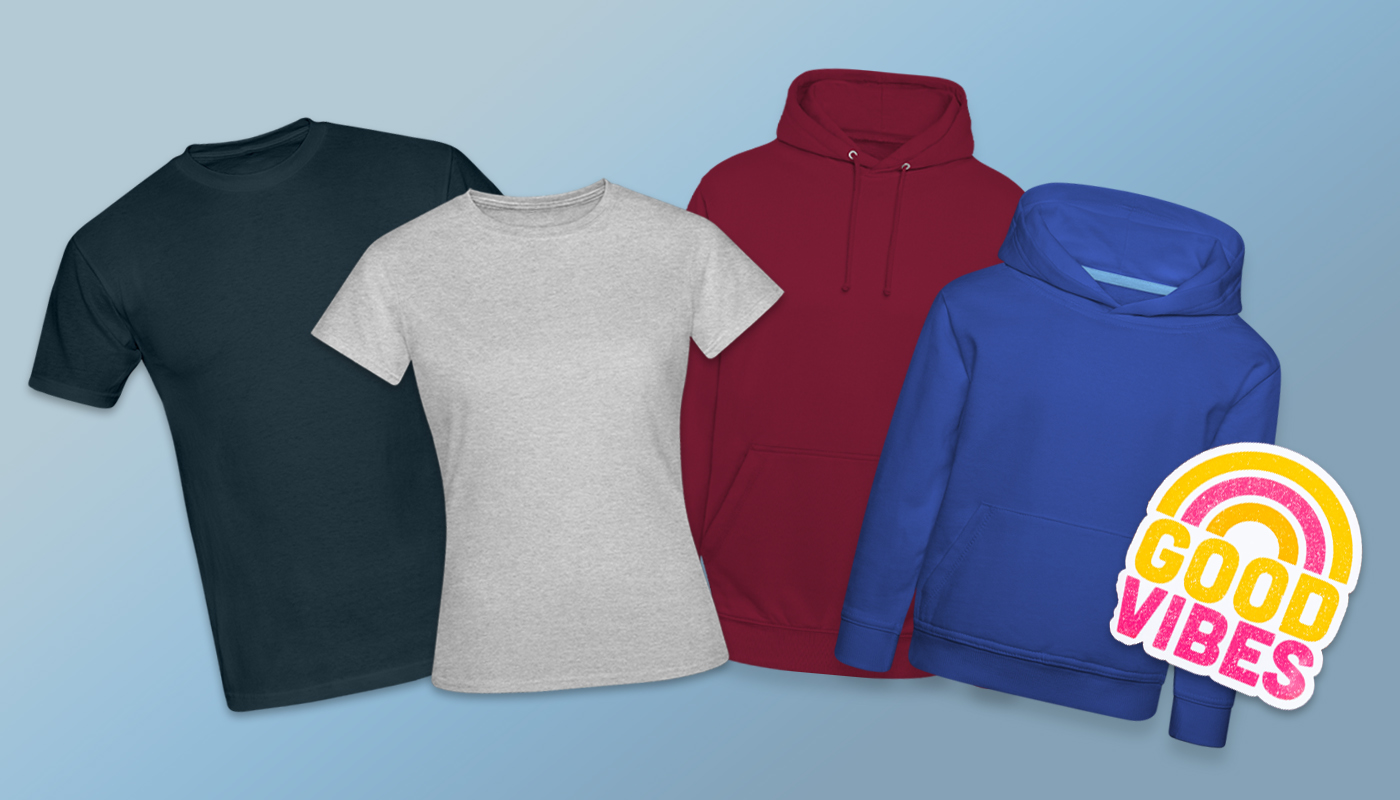 Men
Women
Unisex
Kids & Babies
Accessories
Men's T-Shirt

(ID 6)

Women's T-Shirt

(ID 631)

Unisex Hoodie

(ID 1047)

Kids' Premium Hoodie

(ID 654)

Sticker

(ID 1459)

Men's Premium T-Shirt

(ID 812)

Women's Premium T-Shirt

(ID 813)

Contrast Colour Hoodie

(ID 1007)

Organic Short-sleeved Baby Bodysuit

(ID 560)

Full Colour Mug

(ID 949)

Men's Premium Hoodie (

ID 20

)

Women's Hoodie

(ID 1325)

Unisex Tri-Blend T-Shirt by Bella & Canvas

(ID 1212)

Teenage T-Shirt

(ID 725)

Face mask

(ID 1456)
Most popular colors

Back to basics! Customers went for black, navy and white from January to March 2021. These colors are always a safe bet for your designs. Your designs might be colorful, but these neutral shades will provide a great backdrop for those pops of color. Ready for last year's top 7?
Black
Navy
White
Matte white
Heather grey
Royal blue
Charcoal
The most popular product/color combinations
Besides the usual suspects, a contrast hoodie has crept into the bestsellers. And are those splashes of red? Behold:
Men's T-shirt (ID 6): black, navy, graphite, heather grey
Men's Premium Hoodie (ID 20): black, navy, charcoal, heather blue
Women's T-shirt (ID 631): black, navy, white, heather grey
Women's Hoodie (ID 1325): black, navy, bordeaux
Unisex Hoodie (ID 1047): black, navy, charcoal, bordeaux
Contrast Hoodie (ID 1007): black/red, heather grey/navy, black/heather grey
Kids Premium Hoodie (ID 654): Black, Navy, Royalblue, Anthracite
Baby organic short sleeve bodysuit (ID 560): dark navy, heather grey, white, black
Mug plain (ID 949): Black, Royal blue, Red
That's it! There you have it, the bestsellers of the 1st quarter. As you can see, stickers have turned the world of accessories upside down. So if you haven't joined the party, here's your invitation.
Brew yourself a nice hot cup of tea, take a deep breath and relax as you head back to the drawing board and dream up more creative designs for the coming months.
For more inspiration, check out our articles on the top search terms from January to March 2021, design trends 2022 and current design occasions.
Questions? Ask them in the comments or in the forum.